Great Lakes Surfing Association
Beach & Pier Safety Database / Grand Haven Pier Fatalities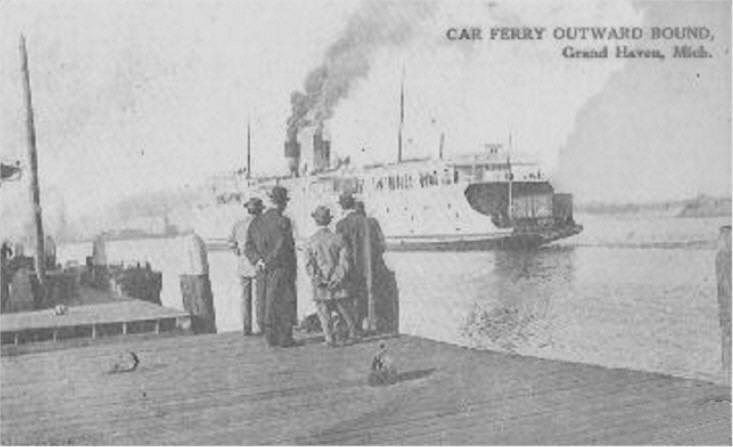 Car ferry Grand Haven leaving the Grand Trunk docks.
1. July 26, 1925: Jens Johanson, 26, a crew member of the car ferry Grand Haven walked out near the end of the south pier and dove into the lake with the intention of swimming to a point on the beach about 1 1/2 miles away. He was of strong physical stature and a good swimmer but after about 800 feet he was either seized by cramps or exhausted himself in the moderately choppy waves and went down.
Newspaper Coverage Other Information
Back to Grand Haven Pier Fatality Page