Great Lakes Surfing Association
Beach & Pier Safety Database / Grand Haven Pier Fatalities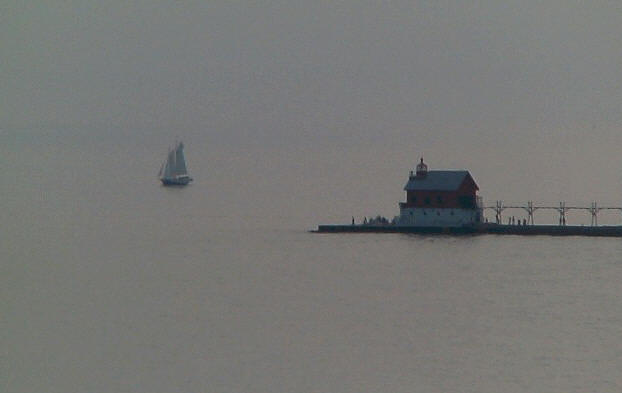 Six persons have been lost from the pier signal house area.
3. July 30, 1947: Marvin Lotterman, 19, and two companions were swept off the very end of the south pier into the channel as they stood watching the 6-8 ft. waves . One boy, a non-swimmer, was knocked unconscious, but was rescued by the other. Lotterman was almost saved too, but was buried beneath a large wave and drowned.
Newspaper Coverage Other Information
Back to Grand Haven Pier Fatality Page