The Evening Tribune August, 1891
THE FATAL FIRE FIEND.
8/26
Bloecker Foundry Burned.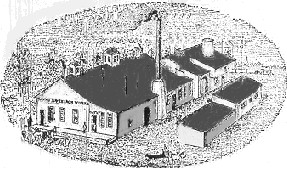 H. Bloecker & Co., met with a serious loss last night in the burning at about one o'clock of the Foundry and contents adjacent to their engine works. Origin of the fire unknown. Loss $3,000; insurance $1,080.
There has been much comment on the prompt response and action of the fire department, to which is entirely due to the fact that the fire did not consume the entire plant.
8/27
It is reported that Mr. Bloecker will rebuild the foundry very soon, making it as large as the machine shop.
8/29
Bloecker & Co., are putting up a temporary building in place of their burned foundry, and will be ready for business by Wednesday.
8/31
This Time it is Silas Kilbourn &
Co.'s Factory That Goes up in Smoke.
A Serious Loss But Will Probably be Rebuilt.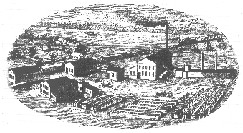 The industries of our city met with another hard blow in Silas Kilbourn & Co.'s serious loss in the burning of their Kit Factory last night. The fire broke out about 10 o'clock from some cause which cannot be assigned, and in the mass of dry timbers, boards and sawdust, burned like kindling wood, and had gained such headway before the fire department could arrive that to save the main building, or any part of it was an improbability. It is hardly necessary to say that the department did most excellent service, as usual, working all night to prevent the spreading of the fire to adjacent buildings and cooper shops belonging to the company.
A close estimate of the loss has not yet been ascertained, but will be from $12 to $15,000, insured for $6000. The company employed 80 hands, 50 or 55 of whom will now be out of employment for a time at least. The company will be able to keep their cooper shops running right along.
It is understood that the factory will be rebuilt very soon, but there has been no meeting of the stockholders or officers as yet, and therefore no plans of definite shape have been formulated for the future.
This institution has been one of the substantial industries of the city, and it is sincerely hoped that it will rebuild and continue operations here.
Evening Tribune Front Page Next Article