Great Lakes Surfing Association
Beach & Pier Safety Database / Grand Haven Pier Fatalities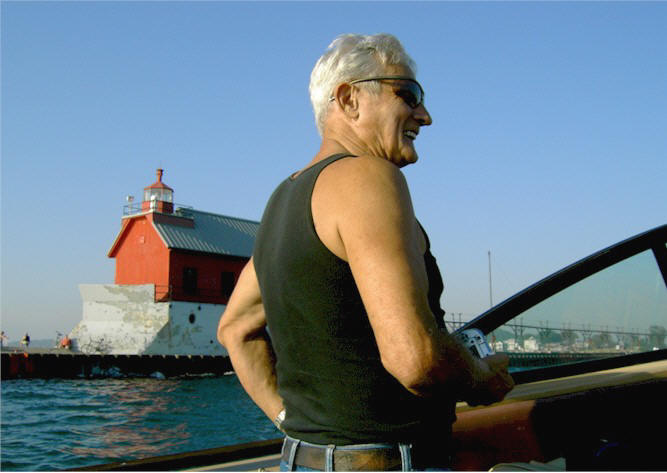 David Sparks in 2006 passing by the south pier signal house. He was one of the last Coastguardsman to man it before it was automated. He was awarded the Gold Life Saving Medal for his attempt to save the life of Jerry Busman in 1961.
6. September 14, 1961: Jerry Busman, 18, was washed into the lake off the south pier midway between the pierhead and lighthouse by 10-12 ft. waves as he was returning to shore with his friend who survived by holding onto a catwalk stanchion. Busman was almost saved by a life ring thrown to him by a Coastguardsman manning the foghorn house who then dove into wild surf to save him, and only survived himself by grabbing the life ring after Jerry went down.
Newspaper Coverage Other Information
Back to Grand Haven Pier Fatality Page