Great Lakes Surfing Association
Beach & Pier Safety Database / Grand Haven Pier Fatalities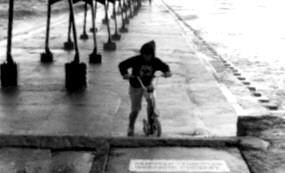 Three small boys, ages 5, 6 and 7 have been lost by falling off the Grand Haven piers, all on calm days without an adult present.
7. August 22, 1968: Daniel Terpstra, 7, was playing with his sister at the approach to the south pier. The two were playing catch and dropping rocks in the water when Daniel tumbled into the channel and drowned.
Newspaper Coverage Other Information
Back to Grand Haven Pier Fatality Page