Grand Haven Daily Tribune January 27, 1891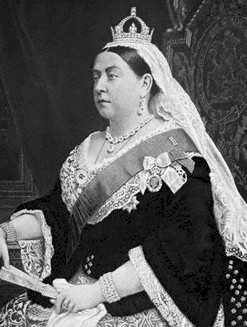 Victoria.
―
BY DAVID FLETCHER HUNTON
―
All Britons mourn for her today!
An empire bows in grief and pain!
For when their idol queen departs,
Something so sweet goes from their hearts;
And will never return again!
Victoria passed away;
After a long successful reign!
Aye! She of whom England was fond,
Has gone into the great beyond,
And never will return again!
Something so beautiful is lost!
A woman's life, without a stain!
Illustrious monarch! Mother! Wife!
May Edward copy from thy life,
And all thy love of peace retain!
Has "sorrow's crown of sorrows," caused
That loving heart one thrill of pain?
Has sore afflictions, war and strife,
Abridged a noble faultless line,
That never will return again?
If so, farewell! Take thy sweet rest!
England's loss is thy great gain!
Perhaps, upon the 'other side,'
Albert, "The Good," will claim his bride,
And faithful love triumph again!
Grand Haven, Mich.
January 24th, 1901