DOWNIE AND GALLAGHER'S
—BIG UNITED—
RAILROAD SHOWS
<![if !vml]> <![endif]>

<![if !vml]>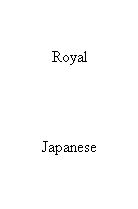 <![endif]>

Magnitude and Magnificence Joined with Amusement,
Amazement, Morality, and Purity of Purpose.
Pleasing and Sensational
Trained Animal Actors
of every class and kind.
Marvelous PERFORMING MULES and Highly EDUCATED DOGS.
An Immense
DOUBLE HERD OF PERFORMING PONIES
in intricate acts and evolutions.
Latest and most
Daring Aerial Achievements.
CLOWN DONKEY • • • THE MONKEY JOCKEY
Great Learned GOATS, and 300 Tons of Fun.
---