Great Lakes Surfing Association
Beach & Pier Safety Database / Grand Haven Pier Fatalities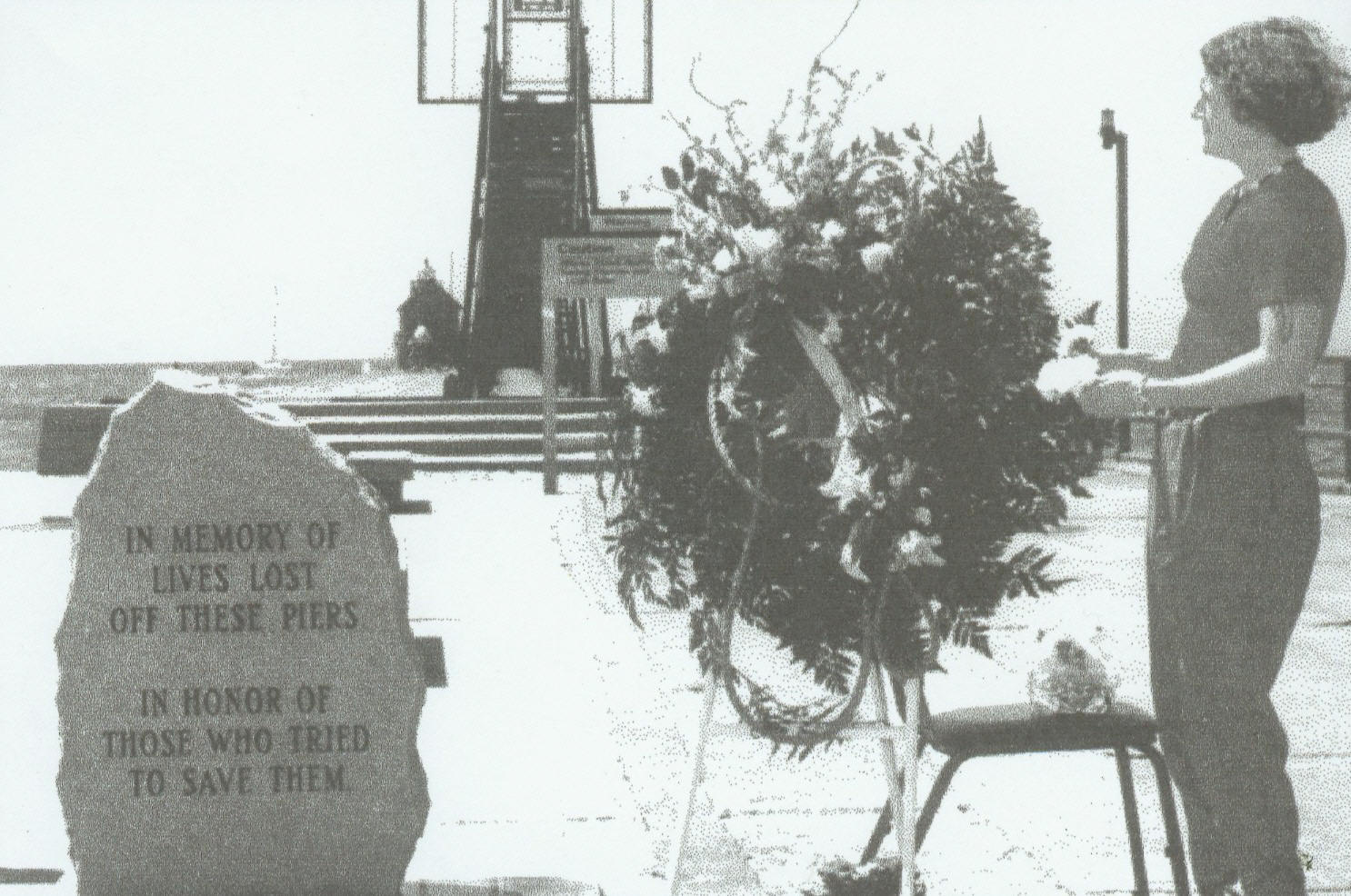 Jenna Grochowski places carnation for each of the persons, including her brother, lost off the Grand Haven piers since 1925. Pier Memorial Dedication, 1996.
17. October 27, 1995: Eugene Grochowski, 29, was at the end of the south pier with two friends. The young men were grasping pier fixtures and buffeting the 6-8 ft. waves as they crashed across the pierhead. Suddenly, a larger wave broke the grip of Grochowski and washed him down the pier and into the channel. His two friends dove in to save him but had to swim back because of their heavy clothing and boots. Grochowski was the stronger swimmer of the three, but was unable to save himself due to injury(s) sustained as he was washed off.
Newspaper Coverage Other Information
Back to Grand Haven Pier Fatality Page