Great Lakes Surfing Association
Beach & Pier Safety Database / Grand Haven Pier Fatalities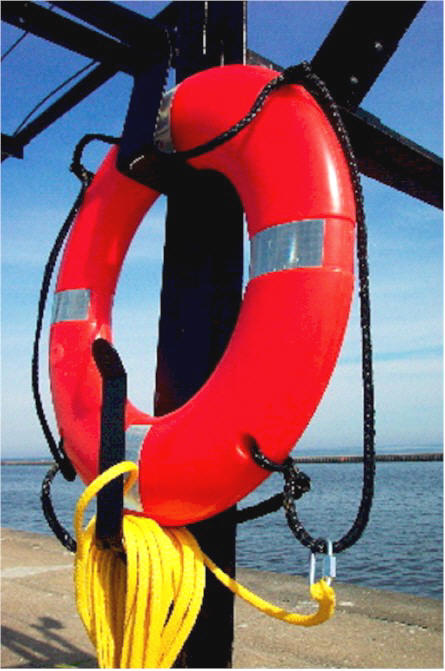 Life ring on Grand Haven pier.
20. December 2, 2005: Randall Evans, 35, Fell off the south pier into the lake after slipping on ice while taking pictures of the pier. His father had difficulty getting a life ring to throw him, but the line on the ring had frozen to the catwalk stanchion.
Newspaper Coverage Other Information